Freshly Cut Turf
---
Turf Growers offer a fantastic range of garden lawn turf, whether you require a pristine ornamental lawn turf or a hardy family lawn turf, we are sure you will find a turf to suit your needs. All our turf is cut fresh each day and delivered on an overnight service so it reaches you as fresh as the day it was cut!
Family Lawn Turf
---
A quality hard wearing, lush green turf suitable for all family gardens and landscaping use and comes in easy to lay 1m² rolls.
This turf will transform any garden and it's easy to maintain, durable and ideal for any garden.
Lawn Master Turf
---
Suitable for all types of lawns
Drought and shade resistant
Fast recovery from prolonged drought
Hard wearing
Easy to maintain
Cut in rolls which cover 1m²
Supreme Lawn Turf
---
Supreme Turf, the ultimate in quality lawn turf, this new and improved grade of turf will transform your lawn.
Fine Bladed Turf
Lush and Dense
Cut in rolls that cover 1m²
Turfing Topsoil
---
Our turfing topsoil is a sand loam soil which is suitable for a range of applications throughout the garden, it's ideal for turf laying.
Screened (10mm) to remove stones etc
Suitable for turfing, infilling and building up levels
Rakes out easily
Wildflower & Sedum Turf
---
Wild flower turf can create a beautiful meadow in any area of your garden. Our wild flower meadow mats contain pre-grown flowers consisting of a blend of native British wild flowers and grasses. Our Meadowmat wildflower turf is supplied in easy to lay 1m² sections, which are delivered in a roll. Simply prepare the area and roll out the turf mat.
They require poor and infertile soil, so don't use any fertilisers or soil improvers. Requiring very little maintenance, simply allow them to grow all year round and mow or strim off at the end of the winter/start of summer.
Check out our range below, which include numerous different species of grasses and plants. And to top it all off, it's all hand harvested! So you can't argue with it's esteemed quality.
Turf Calculator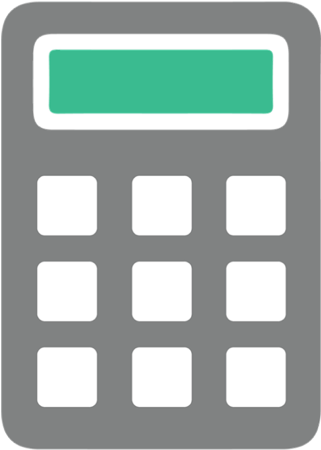 How To Lay Turf
Don't be put off a bit of DIY if you've not laid turf before, its a simple process and anyone can get great results just by following a few simple steps.
Have look at our turf laying guide and After care guides for best results.
New Turf Care Guide
A newly laid lawn needs a few weeks of care and mainatenance to get the best from your turf.
It is important to make sure you lawn is watered sufficently and has its first mowing at the right time.