Turf & Lawn Blog
Welcome to Turf Growers Blog, you will find loads of useful information on lawn care, turfing tips and the latest news and updates on subject that may affect your turf like hose pipe bans and weather conditions.
2 minutes reading time
(453 words)
Weeds, Coarse Grasses & Clover - Lawn Problems (5)
If you're not careful, your lawn may be invaded by weeds, including coarse grasses, clovers, and daisies.
If you can clearly distinguish different types of grass in your lawn turf, you probably have coarse grasses present. Your lawn may have patches of grass that grow at different rates, or perhaps have a 'peppered' look, which means annual meadow grass is present. These grasses may have arrived as seeds spread by birds, or perhaps in unsterilized topsoil used for top dressing. They can easily take over during winter, when lawn turf tends to stop growing, but these coarse grasses continue.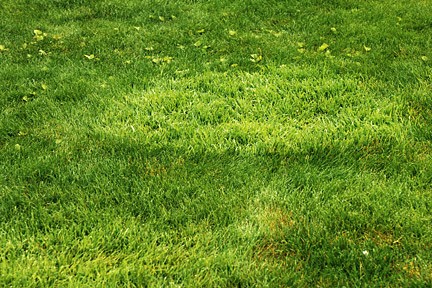 What can you do to get rid of coarse grasses? Well, the good news is that you'll be doing many of the ideal controls already as part of your regular lawn care. Applying a nitrogen-rich fertiliser in March, which is anyway a good way to get your lawn going, will boost the grasses that you want to encourage, at the expense of the coarser species. Regular mowing weakens coarse grasses, as they are not adapted for this treatment. Before mowing, rake gently over the coarse patches, to lift the grasses and make mowing more effective.
You can also dig out individual patches of coarse grass by hand, if they have not spread too far. You may even find that you need to dig out large patches in September or October and reseed or buy turf to fill the gaps. ( click here to buy turf online)
You may also get other weeds, such as clovers, trefoils or daisies, in your lawn. Some gardeners may not consider this an issue, but instead, a desirable addition to the lawn that will be beneficial to insects. If you can take this approach, it will certainly make your life easier! However, if you feel you have to rid your lawn of weeds, read on.
To remove daisies altogether, you will almost certainly need to dig them out, using a long straight trowel or dandelion remover, to ensure that you remove all the root. Clovers can survive heavy mowing, and spread to form large colonies, which may even take over the lawn in some areas. If you spot clovers early enough, you can dig out individual plants or small colonies, and remove them by hand. Applying lawn fertiliser regularly will also strengthen grass, and help it to out-compete the weeds.
If the weeds have spread too far to dig out, you will need to buy a specific lawn herbicide. If the one you choose is not successful, look for one that is specific to your weed species, as many species are resistant to certain herbicides. But with time and effort, you should be able to remove all the weeds.
Stay Informed
When you subscribe to the blog, we will send you an e-mail when there are new updates on the site so you wouldn't miss them.