Frost on your lawn: how to avoid Springtime woes through Winter damage.
A serene winter garden. Frost glistening on tree branches. Crisp fresh snow, robins and red berries on holly. It's a beautiful image, and one we all hope to enjoy in our gardens this winter. But there's more going on beneath that picturesque frost.
Behind the Christmas-card vignette, your winter garden scene is hiding a worrying secret: all that ice and snow could be harming your precious lawn. Like dogs and gym memberships, lawns are not just for the festive season: it's a year-round commitment. So how can you stop your turf from succumbing to an icy demise that'll have you wringing your hands once Jack Frost has packed up and left?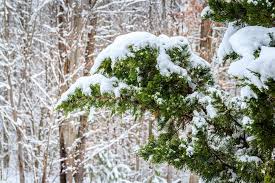 Avoid Lawn Overfeeding
Promoting sudden growth will leave delicate new shoots susceptible to cold weather- so hold off on heavy feeding with fertiliser or compost until the Spring.
Aerate Your Turf
Aerating your lawn (the process of puncturing the surface with lots of tiny holes) allows for much improved drainage, stops the soil becoming too compacted and lets air circulate to the roots.
Stay Off the Grass!
Walking across the lawn while it's frosty or under snow inflicts damage on your grass from which it which will take a long time to recover. Avoid having too much traffic by people or pets across it.
Mowing
In the right conditions light mowing can be helpful for stimulating growth. However longer grass benefits from insulation from frost, so read the situation based on your local weather reports. Be careful not to get too enthusiastic with any trimming, and bear in mind when you're finished that the lawn is best left alone- put the mower away for the winter (after a good clean & service, ready for next year).
Plan for Spring
Once the weather warms up in the new year, the hard work will begin! As there is less proactive lawn care to do in the winter, a productive use of time would be to research and plan ahead- so you can get the most from your garden come summer.
Keep your lawn tidy
Clear your lawn of debris as the winter progresses. Leaves and twigs can be swept up with a light rake, while larger bits such as branches will need to be collected and binned or composted.